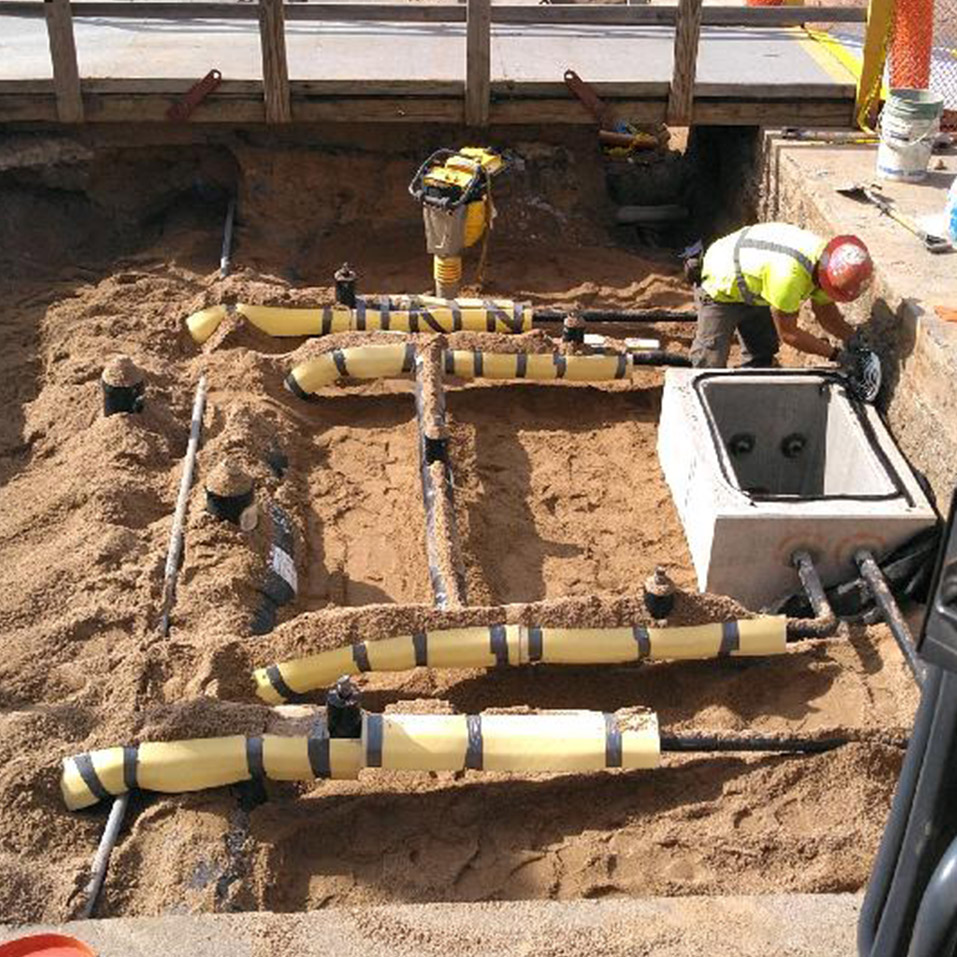 Anything but Typical
Site utilities, specialty excavations, and emergency repairs… in the Twin Cities, CKC Contracting is the go-to resource for all things excavating. Our service is anything but typical, from our professional field staff and operators to our high-level customer service. Jobs are completed on-time, and our safety ratings are some of the best in the industry. From the way jobs are bid and managed to the way we approach the work done in the field, everything we do focuses on exceeding your expectations.
Woman-Owned
CKC's president, Kelly Mireau has been part of CKC Contracting since her father started the business in 1998. With experience as a laborer, pipelayer, and operator, Kelly learned the excavating trade from the ground-up. She's worked in every part of the business she now leads, transitioning from her work in the field to her role today in CKC's front office.
CKC Contracting has served the metro and surrounding region for over twenty years and is now proudly woman-owned. As a leader today, Kelly's focus remains on providing next-level customer service, high quality assurance, and top safety ratings on all of CKC's projects. She's taken what Roger started in that small Newport office and continued building the metro's trusted resource for all types of site utilities, specialty excavations, and emergency repairs.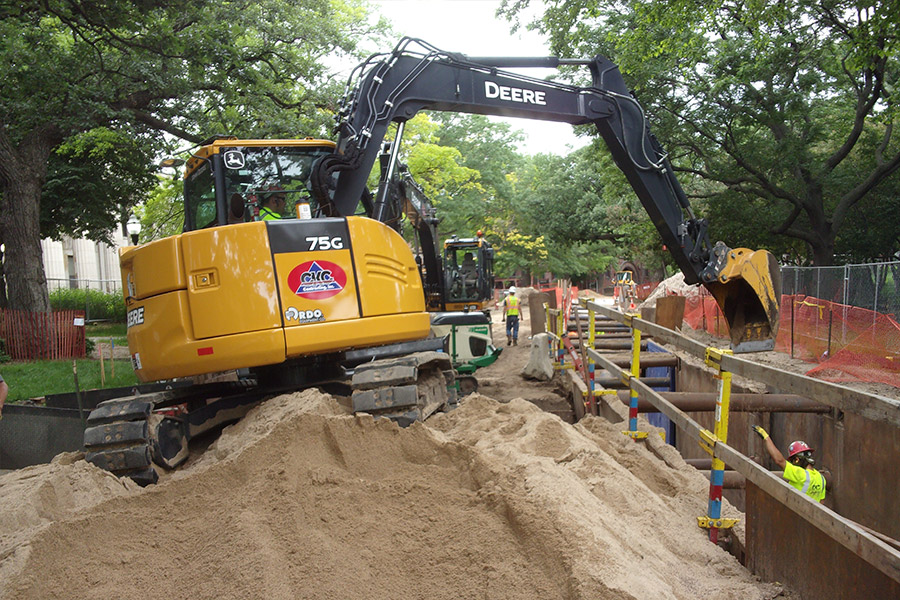 WHERE IT ALL Began…
When Roger Mireau opened CKC Contracting in 1998, it began with a small Newport, Minnesota location. That first office was so tiny that you had to move the chair out of the way to open the drawers. It had a shop as well, with a three-acre lot with some fenced-in space for equipment. It was all they needed to launch the business.
So, where did Roger get his start? "I grew up on a farm. If something broke, you fixed it. I had about ten good teachers. They showed you how to do something once, and that was all." That farm education laid his next path.
Roger's introduction to excavation began on a golf course. He found himself leading a pipe laying project, and some days his crew put 3,000 feet of pipe in the ground. From there, he built up years of experience in the industry, and his reputation for taking on challenging projects became well known. As he put it, "Wherever there was trouble, I went."
Roger's ability to learn quickly and see solutions no one else could made him a valuable resource in the Twin Cities. "A good imagination is the best thing you can have. You need to be able to see the whole job, not just what's in the plans or the city specs and codes, but the streets, the soil, the whole thing. Then, you can figure out the best way to get the best product. Not always the cheapest way, but always the best way."
From day one, Roger built CKC Contracting on a solid foundation. "We've always been ethical. We've always been thorough in our work; we don't skimp. And, we've always provided high-quality workmanship to everything we do."
That foundation was perfect for the next leader who would run CKC…